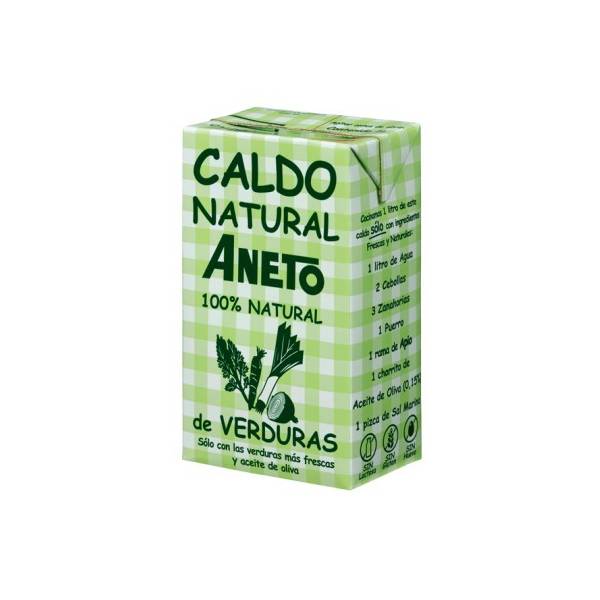 View larger
Natural vegetable broth ANETO 1l.
New
Enjoy this 100% natural broth, made with the freshest vegetables. Now with Aneto you can prepare the best stews, with a delicious flavour.
Availability date:
Descripción
Content: 1 litre
Brand: Aneto
Specifications: -
Ingredients and allergens:
Water, onion, carrot, leek, celery, virgin olive oil (0.15%) and sea salt.
Nutritional information (100 ml):
Energy: 25 kJ / 6 kcal
Fat: 0.3 g
of which saturated: 0.06 g
Carbohydrates: 0.5 g
of which sugar: 0.1 g
Dietary fibre: 0.3 g
Proteins: 0.2 g
Salt: 0.8 g
Reviews
No customer comments for the moment.