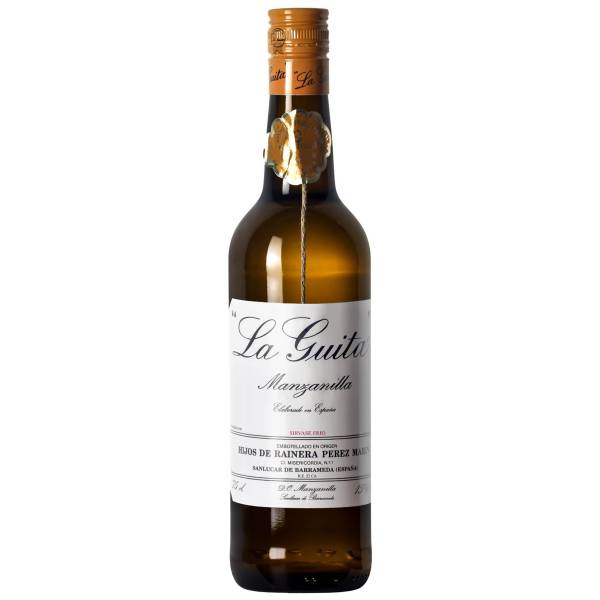 View larger
LA GUITA Manzanilla -D.O. Sanlúcar de Barrameda- (75 cl)
New
Very special wine for its high quality, ideal to accompany traditional Spanish tapas, such as cheeses, pates or ham. It is characterized by its straw-yellow color and its freshness with a touch of flowers.
Content: 75 cl
Origin: Sanlúcar de Barrameda, Spain
Winery: Hijos de Rainera Pérez Marín
Alcohol content: 15%
Availability date:
Descripción
Vino fino, like La Guita is one of the most consumed drinks during the "feria de abril" some people mix it with seven up and that is called "rebujito"!
Sherry can only be made in one place, the area lying between Jerez de la Frontera, Puerto de Santa María and San Lucar de Barrameda in the province of Cádiz.   The secret is the combination of soil, the damp climate which encourages the growth of the flor, and the solera system used to blend the different vintages. Within the category of dry Sherry there is Manzanilla, which is made exclusively in Sanlúcar de Barrameda. Some drinkers swear they can detect a hint of sea in this wine, due to the proximity of the ocean.
Maximum 10 bottles per order.
Reviews
No customer comments for the moment.